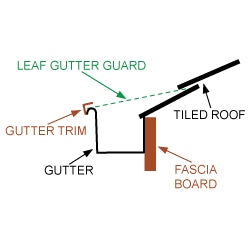 Aluminium leaf guards for your gutters
Award winning design
Aluminium mesh has superior strength in its metal compound which cannot rust or burn. A recipient of the prestigious Australian Design Award, our aluminium leaf guard is considered by many in the industry as the premium gutter protection
With the highest possible fire rating from CSIRO, Green Frog Roofing's aluminium leaf guard helps reduce the risk from fire and meets council requirements for bushfire areas.
Available in many colours to match your roof and gutters. We have hundreds of different colour combinations for a perfect match for your home.
Fits almost every roof type. Being at the forefront of our industry we offer a system that suits 99% of Australian households.
Best guarantee in the industry. We have a full 10 year replacement guarantee, meaning if any part of your gutter protection fails, your entire system is replaced.