Guttering Frequently Asked Questions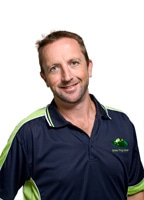 1. Should I go steel or aluminium?
Both products have a similar life expectancy though I find steel is a stronger product.
2. Is continuous length gutter better?
Metal naturally expands and contracts so on longer lengths it is recommended to have expansion joints.
3. How long does a gutter installation take?
A typical leaf guard job will usually get done in a day, but as with any trade work it really depends on how much work is involved.
4. Does it create much mess?
No. As part of the process we take away all the debris and old gutters.
5. What does your guarantee cover?
Our 10 year guarantee covers the overall integrity of the product including lifting and colour consistency. It also guarantees the quality of the workmanship, such as around your fall and corners, and finally, it guarantees that your guttering is left in a leaf-proof condition. We also write the guarantee out to your home – not to you – so if you decide to sell in 5 years the guarantee is automatically transferred to the new owners.
6. Will my insurance company cover my new gutter installation?
Insurance companies usually only cover damage directly relating to a storm. In these instances, they normally pay for repairs only – not full replacement, and you should also consider any excess you may have to pay, and no-claim bonus you may lose. You should also remember that the onus is on the home owner to leave their home in a waterproof condition.
7. Are you insured?
Yes.
8. How long until you can start?
Our lead times are usually 2-4 weeks, but we may be able to make special arrangements if necessary.
9. Why should I choose Green Frog?
We are an owner-operated family business and rely heavily on referral work. Not being tied to any product, we use only what we consider to be the best for your needs. As the owner, I am the person who gives the quote – leaving out pushy salespeople and commission fees that in other businesses get passed on to you!