Restoring your metal roof
Having been in the roof restoration industry for 20 years I cannot emphasis enough the importance of preparation and quality products. See Clint's review. Bearing in mind that every roof is different, here are some of the common things I look out for:
Safe work assessment
Before either myself or my workers commence your roof restoration we develop a safe work method statement.
Rust spots
An rust-inhibitor needs to be applied to stop the rusting process advancing any further.
Pressure cleaning
Along with the right sterilisers, I only use the right equipment such as turbo heads and adequate machinery. Preparation is key.
Etch primer
This step is necessary for the roof coatings to be able to bond adequately to the surface.
Roof spraying
There is a great difference in the primers, sealers and top coats on the market. Attention to detail (such as changing the spray tip) makes a big difference to the finished look of your roof.
Cool Roof
This is a very effective additive that keeps your roof from heating up under direct sunlight.
Steps for Metal Roof Restoration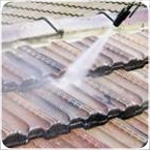 Step 1
High pressure wash to remove any loose material as well as ingrained particles.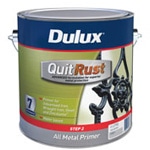 Step 2
Dulux QuitRust is designed for metal surfaces including galvanised iron, wrought iron steel and zincalume. This is applied when there is evidence of surface rust.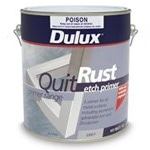 Step 3
This step is necessary to create adhesion and protection over metal.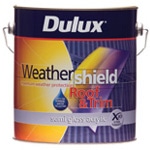 Step 4
Weathershield is a high performance 100% acrylic paint for all types of exterior roofs.