Frequently Asked Questions about Roof Restoration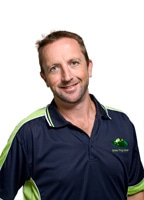 1. How long does a roof restoration take?
A typical restoration/re-roof will usually take 2–4 days, but like any trade work it really depends on how much work is involved.
2. Does it create much mess?
Yes – the cleaning process (if required) will unavoidably make a mess. We clean up after ourselves, but we recommend taking clothes off the line and moving anything that cannot be easily cleaned away from the immediate area.
3. What if I have solar tubing for my pool?
We will have a specialist solar technician come and remove/replace the tubing. We also tarp your pool to ensure no dirty water is washed into it.
4. What does your guarantee cover?
Our guarantee covers the overall integrity of the coating, including peeling and colour consistency. It also guarantees the quality of the workmanship, such as on the ridge capping, to ensure your roof is left in a waterproof condition. We also write the guarantee out to your home – not to you – so if you decide to sell in 5 years the guarantee is automatically transferred to the new owners.
5. Will my insurance company cover my roof restoration?
Insurance companies usually only cover damage directly relating to a storm. In these instances, they normally pay for repairs only – not full replacement, and you should also consider any excess you may have to pay, and no-claim bonus you may lose. You should also remember that the onus is on the home owner to leave their home in a water proof condition.
6. Are you insured?
Yes
7. How long until you can start?
Our lead times are usually 2-4 weeks, but we may be able to make special arrangements if necessary.
8. Why should I choose Green Frog Roofing?
Experience is what counts here. Access to the best products without being locked into one particular product.