About Green Frog Roofing
Roofing, gutters, decks and patios – Inner West Sydney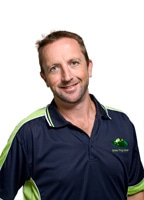 Hi, I'm Clint, the proud owner of Green Frog Roofing.
This website is used to share my knowledge of the roofing industry  and the products associated with it, and above all let you know how I can help you with your roofing needs.
As I am not tied to any particular brand I believe I can offer you the best value for money in the industry to suit your particular needs.
My reviews are based on 20 years' roofing experience and I only offer you products I would use on my own home – that's a promise!
I am not going to bore you with a thousand different reasons as to why we are the best – have a look through our site, and if you have any questions, give me a call on 1300 166 522.
Downloads: